Build your Swimming Pool with Nicole
Nicole build her own swimming pool in her backyard in Amsterdam-Duivendrecht in the Netherlands.
In America it's called a plunge or tiny pool. Follow the construction on this website and watch the videos of the construction of the swimming pool on YouTube.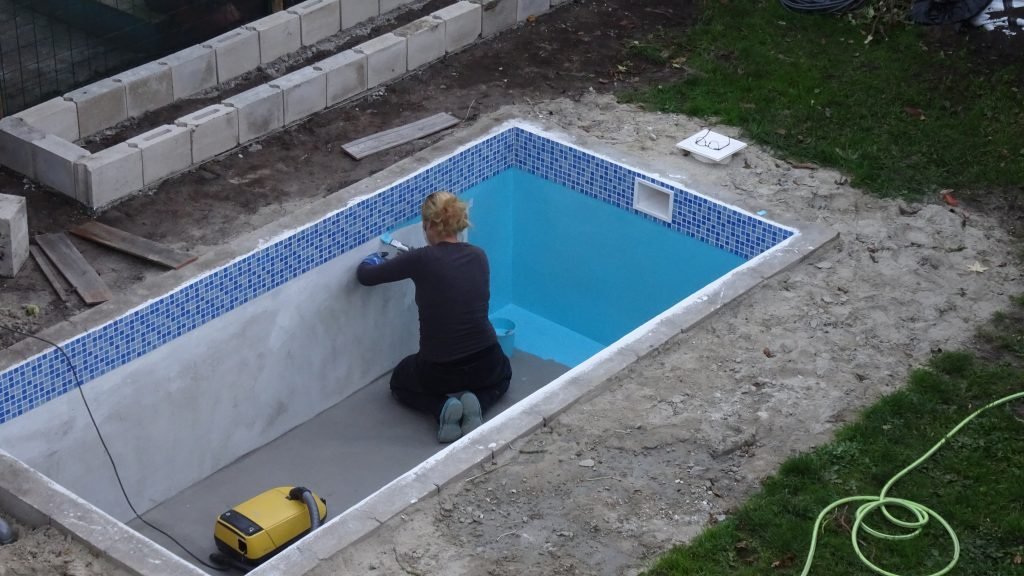 Full version How yo build a swimming pool

>> Watch full version on YouTube
Build your own pool under $ 5.000
What does it cost to build your own swimming pool. Watch the video with all steps to build your own plunge. Including all materials and all equipment.
Video with costs and materials

>> Watch on YouTube
Watch a videos on YouTube
Episode 1: >> The idea and The digging
Episode 2: >> Concrete floor
Episode 3: >> Concrete walls
Episode 4: >> Skimmer and inlet
Episode 5: >> Plaster the walls
Episode 6: >> To tile the swimming pool
Episode 7: >> How to level a floor
Episode 8: >> How to paint a swimming pool
Episode 9: >> How to pour tiles for border swimming pool
Episode 10: >> Laying tiles on border swimming pool
Episode 11: >> Install swimming pool pump and filter
Episode 12-1: >> Terrace around the swimming pool
Last episode 12-2: >> Swimming pool ready